About Us
QT Office® is the go-to system for thousands in the Mary Kay® sales force.
We were established in
and have grown into a trusted resource for Consultants, Directors and Nationals all over the United States.
---
We look forward to helping you achieve your goals!
Keep reading to learn more about the staff that makes the magic happen!
---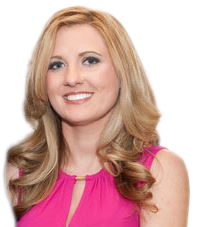 Jamie King, CEO
---
The saying goes, "You never know what is in your starter kit," and this was the case for Jamie King.
My mom and I were invited to a career brunch by our Mary Kay® Consultant November 15th, I am sure it was really my mom that was invited, seeing that I was only 17 and a senior in high school. Carol Robertson was the special guest speaker and I was so impressed. I knew I wanted to become a Mary Kay® Consultant right away. Luckily, I was turning 18 in just a few days. On November 15th, the day I turned 18, I joined Mary Kay®. I cannot even begin to describe how much of an impact this had on my life.
The following January I attended my first big event, "January Jamboree," hosted by Elite Executive National Sales Director, Pat Fortenberry and Senior National, Linda McBroom. My mindset and the vision for my life was forever changed that weekend. I had never thought it would have been possible to become a millionaire. The thought was so out of my realm of thinking, but I was looking at women who had done just that.
I sat at a round table on the right side of the banquet hall; I remember it like it was yesterday. I sat beside Carol's husband, Brian. He told me how lucky I was to have joined Mary Kay® so early and about what his wife had accomplished and all the ways it has impacted his life and their children's lives. Brian and Carol became amazing friends and mentors to me and in so many ways shaped the way I think today.
The life lessons that I have learned from my Mary Kay® journey have been priceless and I rely on them daily as I help thousands of Consultants, Directors and Nationals run their Mary Kay® Businesses. QT Office® is my true passion and I feel that God lead me to Mary Kay® as a part of my journey to where I am today.
I am expert in office systems and work with many of the top Nationals and Sales Directors in the company by helping them manage their Unit & Area Websites, Email Marketing and Office Systems. Our company motto is "with you every step of the way," and we truly can help everyone from a new Consultant to an Inner Circle National. I am honored each time you choose QT Office® to help you put systems in place.
---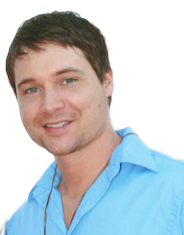 Brice King, COO
---
Brice has a very diverse background. He left home 2 weeks after turning 18 to join the Navy as a Military Intelligence Signals Analyst then also qualified to become one of his ship's Search and Rescue (SAR) Swimmers. During his 4 years of service, he was able to travel the world, explore multiple cultures and even earn the Presidential Heroism Medal (also known as the "Navy/Marine Corps Medal") due to heroic actions performed as a SAR Swimmer.
After he left the Navy he went back to school to pursue his degree. During his time in school, Brice "flipped" a few houses and decided to change gears and pursue Real Estate full time. During this time he met Jamie (the QT Office® founder) and was first introduced to the Mary Kay® world. Like most guys he did not have a clue and thought Mary Kay® was "just a little thing." Jamie quickly informed him that "Mary Kay® produces more female millionaires than any other company in the world." He learned two lessons that day: (1) Mary Kay® is not just a "little thing," and (2) if you ever want to get a guy's attention about your "little" business, then you should use that line (it works!).
With Brice's tech expertise and Jamie's Mary Kay® knowledge, QT Office® was born! It started off rough but has continually improved over the years (and will keep improving!).
If you asked Brice what he likes most about his position with QT he would tell you that "Mary Kay women are some of the most uplifting, positive people in the world."
It probably does not hurt that he gets to go to Leadership every year and be surrounded with thousands of beautiful women. =)
---
Office Hours
Our live customer support team is available
Monday - Friday, 10am - 5pm ET
QT Office® is closed on the weekends.
FAQs
Have a question for us? Be sure to visit our
FAQ page
to see if we may have an answer ready for you!