Welcome to the Awesome A's! We debuted July 1, 1995 as a Fabulous 50's Unit. We are a proud first line offspring of Senior National Sales Director Emeritus Jackie Swank and a member of the Pearl Go Give Area. We are currently driving our ninth Mary Kay car - the Chevy Malibu!


You made the decision to start your business by purchasing your starter kit. Now, you will decide how you want to run your business. Please watch the video below in your first 24 hours. Please contact me when you have watched the video below so that we may discuss your options.
Use the Ready, Set, Sell brochure that is in your starter kit to follow along as you watch. If your kit has not arrived you can view it below!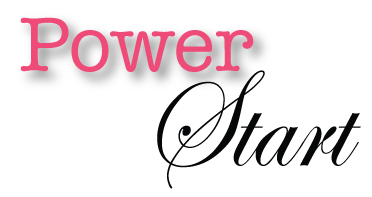 Your business will be off to a running start when you complete your Power Start, sharing the products with 30 women in your first 30 days – earning your Perfect & Power Start Charms for your charm bracelet!
Perfect & Power Start Tracking Sheet

I am so excited you are in my unit! My job, as your director, is to teach you how to do two things: how to be an awesome seller of this product and how to be an awesome team builder in this company. I want you to pick 10 fun, sharp women who would be willing to help you with your" pearls training," and more importantly, who you would LOVE to work with. Here are the prizes you will earn through your Pearls of Sharing training: